The power of searching your database first
By Colleen Barraclough, US VP of Operations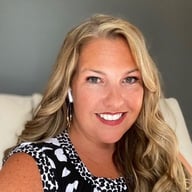 The data in your candidate database may be your most valuable asset. As precious as this data is, it can end up being under-used. Often the first thing a recruiter does when given a job requisition is to conduct an external search over job boards. Novice recruiters might be more likely to do this, looking for a quick fix, because they don't understand the value that lies within the local database.
Yet the candidates with the ideal skills to fill the position may be right there under their noses. If you've invested time and money in building your candidate database, searching it should be your first course of action.
Warm candidates
Whether you have tens-of-thousands or hundreds-of-thousands of candidates in your database, these candidates have heard of you before. You've engaged with them and they have probably previously applied to a job or worked with you. They are "warm candidates."
A warm candidate is a candidate already in your database, who is familiar with your company or agency and feels cared for and encouraged in areas of growth and development. This happens through previous experience, engagement, and nurturing through continual outreach.
Automated candidate engagement tools are being used more often now with great success. Solutions that trigger communications in the form of chatbots, emails and text messages are keeping candidates even warmer.
Compared to a cold candidate, you haven't contacted yet, warm candidates are more likely to be easier to place.
Candidate insight
You're going to have a prior relationship with the candidates in your database. By searching over your local database, you will have established, first-hand information and insights as to whether this candidate has previously been placed successfully and, maybe, was even a purple squirrel. You'll also know if a candidate was a no-show to an interview or didn't show up for work. The good, the bad, and the ugly will be apparent to you because of this existing knowledge and history.
Though shiny new candidates may initially seem attractive, you have no existing relationship with them to be able to pull from and this can put you at a disadvantage. Established history with a candidate can be very valuable when you have little time to squander with ghosted interviews and sloppy candidates.
Based on a Bullhorn report, in which more than 1,400 staffing and recruiting professionals were surveyed, the top two best candidate sources were from referrals from previously placed candidates and candidates from the local database. This statistic shows not only the merit of established relationships with candidates but the sheer value that lies within your database.
Some things to consider:
Are all candidate profiles making it into your database?
Is the candidate data clean and up-to-date?
Is the database structured and searchable?
Getting candidates into your database
Too often a recruiter will be looking for candidates and finding a number of them. But they end up uploading only a handful of their top choices into the database. A view has been burned on those candidate profiles, but the recruiter may have moved on, focusing only on the hire and forgetting all about the other profiles. It tends to be a common practice.
Wouldn't it be great if all the profiles were automatically uploaded into your database, without a thought? This can be achieved with the auto-loading functions in DaXtra Capture. In seconds and from all monitored sources, it moves resumes into your existing database. Bulk loading works much the same way, loading data from your searches in one action. It parses, deduplicates, and loads online profiles directly to your database immediately.
Clean data
Bad data can creep into your database in many ways. It comes in the form of duplicate records, irregularly formatted resumes, and junk. Pair that with outdated records, and you've got a problem. Bad data not only clogs up processes but also devalues your database. Don't let your database become a junk drawer. It is essential to have clean, searchable data within your recruitment database.
"DaXtra Capture has saved us an unlimited number of hours sourcing through applicant resumes and the uploading of resumes into our ATS. It not only creates new candidate profiles for us but also updates candidates that are already in our system."

— Debra Quick, Director of Operations, WSi Healthcare Personnel, Inc.
To improve the junk drawer situation of a database filled with bad data, a tool like DaXtra Capture is essential. This solution loads candidate data from monitored sources quickly while keeping your data free of errors or duplicates.
Structured and searchable
With a clean database, full of rich structured data, technology like DaXtra Search Nexus can semantically search over the data, matching candidates and creating a shortlist of the top candidates for the job.
"The aggregation of large amounts of data and the utilization of AI technology has enabled us to identify potential candidates in record time. DaXtra Search is a fabulous product to increase your speed to market."

— Anastasia Valentine, Resource 1, President & Managing Partner
A streamlined recruitment process that incorporates solutions to clean existing data and bring in structured data while simultaneously searching and matching this data can bring tremendous efficiencies into workflows. Inevitably, this presents a strong return on investment
Best practices
Keep candidates warm through continual engagement
Search over your local database first
Search over job boards for fresh candidates
Track and evaluate job board spend
The lesson here is to make use of your most valuable asset, your candidate database, by using it. Candidate nurturing through engagement and candidate engagement solutions help keep warm candidates even warmer. Make a point to establish a best practice routine of searching your local candidate database first before heading to the job boards. Job boards and other online sources are invaluable and are great for sourcing candidates new to the market, and for updating existing candidates, so don't ignore them either. Just be sure to import all new data cleanly and efficiently to maintain the integrity of your database. With best-practice measures like these in place, you are sure to see quicker hires and a better return on your investment.
---
For more on the subject, read Getting ahead of the data challenge.
For more on Colleen's former recruitment experience, see our blog, Using our expertise to build a better product.