At DaXtra, we realize that in order to give recruiters the recruitment automation solutions they require to do their jobs, the following questions need to be answered:
What are the everyday challenges recruiters face?
What tools do recruiters need?
How do recruiters use recruitment software?
What do recruiters want from a solution?
How can we make tasks easier for the recruiter?
All the answers to these questions are relevant to the success of a recruitment solution. So, what makes us successful? How do we get the answers and the accurate insight we need to develop our solutions so they make recruiters' jobs streamlined and more efficient?
Easy answer. We hire recruiters.
We're proud of our inside knowledge. Who better to have on the staff at a recruitment technology company than people who have walked in the shoes of, and know the wants and needs of, recruiters? In this way, we have the background expertise and the ability to have a keen sense of how our products are used and what professionals want to accomplish by using our recruiting solutions.
We've used these "recruiter insider" insights and knowledge to build and develop better, more relevant recruiting tools.
Our foundation
In fact, one of our founders' roots leads back to recruiting. Back in the early 2000s two computational linguistic PhDs from the University of Edinburgh, Andrei Mikheev and Steve Finch had developed an award-winning software that could take written word and have a computer read and summarize the material.
This software had the potential to be adapted to many industries. But in a chance meeting with Sergei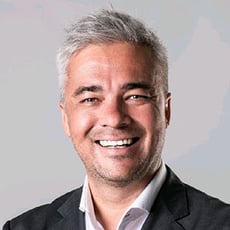 Makhmodov, who had a strong background in the recruiting industry in research, consultation, and team management, the research team realized the value of their software relating to the recruiting industry. It was then that they discussed the potential to develop this software into a CV or resume parsing tool, whereupon the research and development of our flagship product sprung. DaXtra Parser as a parsing component and our workflow automation product, DaXtra Capture were developed with the help of the insight of recruitment professionals.
Sergei, now APAC Director and CEO, heads up this division from Hong Kong where he oversees the Asia Pacific area, including Japan, China, Singapore, Australia, and New Zealand.
Sergei is familiar with the ubiquitous pain points, "I used to be a recruiter before DaXtra, so I understand where there are bottlenecks. The irony is that, if I had tools like DaXtra back in the day, I would never have left the industry, because I would be billing too much."
Using our recruitment insights to create a better product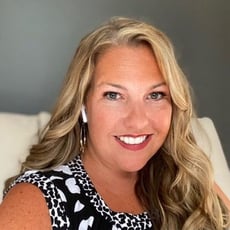 In a previous life, our US Vice President of Operations, Colleen Barraclough, worked for Robert Half and Yoh Staffing Services. At Yoh, she had the unique experience of managing DaXtra and RMS OFCCP. As a customer, she saw the value and efficiency of our products and had no problem making the transition into Client Services at DaXtra. Who better to know and understand the challenges and needs of a software user than a previous software user?
Colleen recalls the challenges she faced as a recruiter and now has the perspective to see how DaXtra's solutions can remedy many of the problems faced:
an efficient way of conducting searches, saving searches, and not having to constantly build searches from scratch are just a few to mention.
Her role as a recruiter put her in the seat of the user and she has a clear vision of the importance of time-to-fill and getting qualified candidates as fast as possible. "From an operational perspective, I see what management and clients want. Leveraging databases that hold so much value is a crucial function. Also of great importance, is being able to understand client marketing budgets for job boards and making
sure they're getting what they paid for."
BJ Blumenthal's story begins with him working his way through the ranks of Asian recruitment agencies as a recruiter. He became familiar with DaXtra and its solutions and even made a couple of key placements for our APAC office prior to joining DaXtra. Armed with the knowledge he built in the recruitment industry, BJ's path led to DaXtra where he was hired as Client Services Manager in the Hong Kong office and has since moved to Canada to become our Canada Country Manager.
"The value I see from my past history as a recruiter is being able to understand the issues that recruiters experience when it comes to data management and sourcing candidates," states BJ. This hands-on knowledge is key for his plans on accelerating the automation transformation in Canada's recruitment and staffing industry with the introduction of our recruitment automation solutions.
Our customers make us better
Our products and company framework are a direct result of our industry knowledge and our continued commitment to acting on customer feedback. Regardless of company size, we listen to and consider everyone, from small startups to some of the largest staffing and recruiting companies in the world.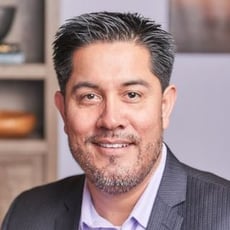 Sales Director, Terry Bustamante, shares his wisdom on the development of DaXtra products. "Almost everything we've built in close to a decade comes from our customer feedback. We are better because of our customers. That's how our roadmap is developed." Terry should know. With almost 20 years of experience in the recruiting industry, Terry has seen it all. He laid the first stone of his foundation as a recruiter at Aerotek. There he grew quickly, advancing to sales, managing a team, and then ended up on the commercial side, helping to launch Option One, a professional services company. He later moved on to TalentRover where he was a DaXtra customer.
"My recruiting experience has been a foundation for everything I know from a technology standpoint – from processes to satisfying the customer's needs and knowing the gaps. It's been a complete education." Terry attributes his knowledge of recruiting workflows and the challenges that lie within, to his many years as a recruiter. "Being able to fix processes while meeting the needs of customers is what this job, and our business, is all about."
Global effort
From Client Services to Sales, a significant number of our employees have led past lives as recruitment professionals. Our global team has first-hand knowledge of what it's like to be a recruiter and has a thorough understanding of the requirements of recruitment software. Through our own collective knowledge and in bringing together customer needs and ideas along with industry trends, we've built our business through feedback, evaluation, and development.
To learn more about the intelligent recruitment solutions we've developed, please take a look at our product brochure.