Many of our DaXtra team have previously worked in recruitment businesses, so we understand the challenges that you face. We use this insight and knowledge to build technology that meets recruiters' needs.
Recently we caught up with the team to talk about these challenges and how their experiences have shaped the roles they're in today.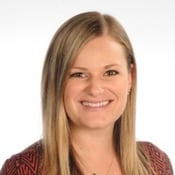 Angela Cambra, US Enterprise Account Manager: "My former role as a recruiting professional has given me an organic relatability to end-users. I'm able to relate to the day-to-day challenges they face. I can understand the applied knowledge they have to do their jobs. Being able to acknowledge where they are coming from brings trust to the customer."
BJ Blumenthal, Canada Country Manager: "The experience I've gained in the recruitment industry along with my understanding of recruiting workflows and pain points has helped me to be able to convey the benefits of DaXtra products to people in the industry."
Solving data challenges with AI search and match
Gregory DePaco, US Corporate Regional Sales Director, recalls his former days as a recruiter conducting keyword searches, but also remembers bringing resumes in manually. "The sourcing and searching experience as a whole wasn't as effective as it is today. We never had complete confidence in the searches we ran. DaXtra has powerful automation and data cleaning tools. A huge value proposition is a confidence we can provide in the searching and sourcing that today's recruiters are conducting."
Peter Roberts, EMEA Services Delivery Manager, remembers a challenge faced in his previous role as a recruiter. "At the time we had just moved to a new web-hosted database, which was a great improvement from what we had before. However, searching over the database was still hit-and-miss, partly due to the poor data in the system. Training new consultants on how to set up Boolean strings was always a difficult first step (to getting them billing). I think DaXtra Search Nexus would have been a great solution for us at the time, especially in eliminating the need to know Boolean."
Making searches faster and more relevant
Colleen Barraclough, US Vice President of Operations: "One pain point recruiters face is efficiency in candidate searches. DaXtra Search Nexus saves searches so you don't have to build them from scratch each time. Watchdogs help too by constantly watching for certain candidate profiles recruiters are looking for and directly delivering found profiles to an email inbox. The saved time allows recruiters to focus on calling and interviewing candidates."
Angela Cambra: "DaXtra can solve many things for recruiters today. The ease of being able to search over multiple sources at one time. The ability to match -- from jobs to candidates. The ability to create simplified searches and pull back clean results. DaXtra offers powerful tools that can search over local databases and source more effectively over those databases. That's what we do best! Also, DaXtra's Semantic Search and Natural Language Processing reads and understands resumes at a human level, no Boolean strings are needed. It builds Boolean searches in the background for you.
Carmen Ford, US Account Manager/Project Manager: "Matching candidates to jobs or jobs to candidates is a huge deal to a recruiter. Another real game-changer is automated job matching. This is a great feature for when you find a good, solid candidate and don't have a good job match for them. The job-matching feature finds jobs and matches the quality candidate to positions in a seamless, automated function."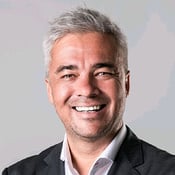 Sergei Mak, APAC CEO & Co-Founder: "Saved costs of candidate searching is one of the big benefits our solutions bring when it comes to using DaXtra Search Nexus. Its ability to search over your local database pulling results shows a definite increase in ROI. Leveraging your database by using DaXtra Search Nexus is huge. In talking to a customer recently, it was discovered that before using our products 5% to maybe 10% of the hires were coming from their local database. Since implementing DaXtra Search Nexus, the figures shoot up to around 40% of hires made came from their database. That is significant. Another solution to a big problem on everyone's minds these days is the removal of subjectivity in sourcing. DaXtra Capture objectively loads candidates without human bias."
Removing admin to save time
Terry Bustamante, US Sales Director: "One of the biggest problems that have been solved using our solutions is removing the obstacles of the everyday menial administrative tasks recruiters are bogged down with. Automation has been a game-changer. Searches and being able to semantically expand the search has given them the control of doing what they do best."
As a recruiter, APAC Customer Success and Service Delivery Manager Sophie Baker spent an enormous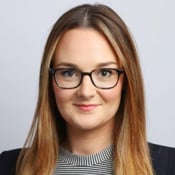 amount of time using the database, even more than a senior Partner or Director: "One challenge I faced as a recruiter was the dependence on the accuracy of input data from consultants which are often poor. Other challenges included the inability of the CRM to read CVs, time spent uploading candidates and their CVs to the system, time spent formatting their CVs. Also, the inability to identify duplicates on the CRM and time wasted as a result was frustrating."
Carmen Ford: "A challenge I faced in my role as a recruiter was time management. The ability to manage time is crucial in a recruiter's role. DaXtra saves time in reviewing and qualifying candidates, making sure they have the skills needed to fill a position. DaXtra Search Nexus automatically lists and rates candidate skills. The time it takes for this task – manual vs the automated features in DaXtra is 10 minutes, vs 10 seconds."
Boosting user adoption and utilization of the tech stack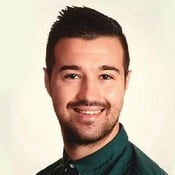 Niall Trimble, APAC Enterprise Sales Manager, finds that having worked as a recruiter has helped him understand all the issues people face on both sides. He can now better advise which products would be best for their individual needs, and why. "I can feel the frustrations of Managing Directors and Team Managers in recruitment agencies when their teams are not utilizing their CRM or database as I have worked as a manager myself and have had this same frustration. It has also helped me from a corporate perspective as I know the challenges internal teams face when they have very little manpower nor the budget to go out to an agency. They may not even have a CRM or ATS system."
Creating a bespoke experience and constantly adapting to meet your needs
Peter Roberts, EMEA Services Delivery Manager: "The DaXtra Systems are bespoke, so each deployment is adapted to each customer's need to help recruiters streamline their workflows or make the most of what they already have, our flexibility is one of our greatest strengths."
Colleen Barraclough: "With our latest search release, DaXtra Search Nexus, people can see aliases and create their own. Once an alias has been created, it can be used again and again. It can, as an old boss used to say, 'put more butts in seats.' Anything to speed that process helps with time-to-hire."
Niall Trimble, APAC Enterprise Sales Manager: "DaXtra has built technology that has become a vital tool for recruiters in sourcing. With DaXtra's AI and semantic search functionality and job board aggregation, recruiters can find the best talent, fast. DaXtra has continued to build new products adapting to the ever-changing market to ensure they have moved with the times, including integrating with various new job boards, ATS systems, and CRM providers."
Since 2002, DaXtra has built software to solve the key challenges faced by recruiters. The insights we gain from our employees who have worked as recruiters combined with our close customer relationships help us to create what all recruiters are looking for — solutions that make faster hires resulting in better ROI.
About the contributors
Angela Cambra, US Enterprise Account Manager in Client Services at DaXtra works from our Berkeley, CA office. She previously managed a team of recruiters at Aerotek.
BJ Blumenthal, Canada Country Manager, has a long history in recruitment, spanning about 18 years. He started as a recruiter at the Hong Kong-based firm, Top Executive, then moving to JAC Recruitment where he ended up as the corporate head of strategy and business development. Last year BJ made the move back to Canada, where he hails from.
Carmen Ford, US Account Manager/Project Manager, working from the Richmond, VA office previously worked in a bespoke, niche, in-house recruitment organization. Her experience shaped her behind-the-scenes knowledge of the recruiting process.
Colleen Barraclough, US Vice President of Operations, worked for Robert Half and Yoh Staffing Services previously. She saw the challenges faced as a recruiter and now has the perspective to see how DaXtra's solutions can solve many of the problems she faced.
Gregory DePaco, Corporate Regional Sales Director, had been employed with Aerotek and Eichleay Engineers, staffing to corporate customers as a recruiter and managing a team.
Niall Trimble, APAC Enterprise Sales Manager, hasn't been with us long, joining our Sydney office, early in 2020. He was working as a technology recruiter for Morgan McKinley in Hong Kong and spent more than eight years in technology recruitment in both the UK and Hong Kong working for a mixture of boutique agencies and larger companies. He worked hands-on sourcing for all his time in recruitment.
Peter Roberts, EMEA Services Delivery Manager in our London office was a recruiter more than a decade ago. His experience in full end-to-end recruitment has mirrored his roles at DaXtra, from account management to presales, on to delivery. It has also given him insight into some of the pain points recruiters suffer from, from a consultant perspective as well as from an organizational one.
Sophie Baker, Customer Success and Service Delivery Manager, who recently joined the DaXtra Team in Hong Kong was a recruiter there for five years. She worked mostly as a senior researcher within Supply Chain and then as a 360-degree consultant within financial services.
Sergei Mak, APAC CEO & Co-Founder has an extensive background in the recruiting industry in research, consultation, and team management. He helped found DaXtra in 2002.
Terry Bustamante, Sales Director, has been with DaXtra since 2014. His previous roles include work at Yahoo! and Monster Worldwide. His interest lies in recruitment software technology and providing a consultative sales and customer success approach to medium-sized, enterprise, and top Fortune 500 customers.