Now that SIA Executive Forum 2019 has wound down, we're thinking back about all of the sessions, insights and strategies under the theme of Breakthrough Leadership. Between keynotes and breakout sessions we were able to connect on the expo floor with so many of you senior level staffing executives, CEOs and company owners to get a real feel for the trends and buzz going on in the recruitment industry.



Possibly the biggest insight we came away with was regarding the triad of Engagement, Nurturing and Sourcing Candidates.

Candidate Engagement is a process that never ends, and with surveys pointing to rising numbers of unhappy experiences in this process, the industry is now taking note and working hard to make improvements.

How to convert your passive candidates into applicants or Candidate Nurturing, is something on every recruiters' mind, as well. It's an important part of the recruiting process that is often overlooked, but so important to implement and maintain.

And of course, Sourcing Candidates, intrinsic to DaXtra — searching and finding the most qualified candidates out there and delivering them with the most comprehensive and cleanest data possible.

There are many products and services out there to improve these systems and processes. DaXtra works closely with many of them to support in building and improving your talent pipeline to help hire better candidates.

We were inspired by the opportunity to meet and talk to so many of the players in this industry: Our partners, customers and others considering various recruitment solutions.
We spoke on a wide range of topics and were presented with tremendous opportunities to network and partner.

If you didn't have the opportunity to attend the SIA Executive Forum this year, or missed us and are interested in learning more about Candidate Sourcing, read more about the Future of Candidate Search below or better yet, sign up for a Demo of our Daxtra Products.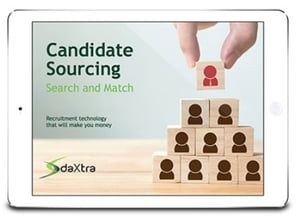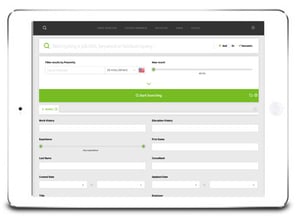 DaXtra's creative innovation has generated a new market and value network,
disrupting the status quo. Find out more about this exceptional recruitment technology
and how you can use it to increase efficiencies improving your bottom line.