The Future of Candidate Search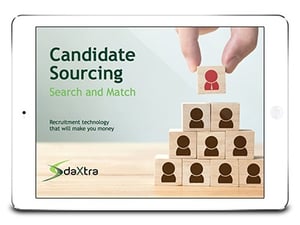 Effective candidate sourcing is at the heart of a successful recruitment process. How to go about finding the right candidates to fulfil your job specification can seem a daunting task, with different types of searches possible across different locations. Surely there should be a way to simplify this process?
At DaXtra, we have years of experience in developing recruitment search technology and integrating it into our clients' recruitment systems and processes. In this eBook, we draw on this expertise to look at how the search process has evolved and to explain some of the key functionality available both now and in the future.
Download it now to learn more about:
the challenges recruiters might face in searching a CRM or ATS
how parsing technology can help by automating CV and resume loading
the differences between structured search (coded search) and free text keyword search (Boolean search)
the next generation of search technologies - specialist search and match platforms
what semantic search (or contextual search) means and how it works.
Find out how changing the way you source candidates could make you money.