It was so great to see everyone in person and get back to the practice of live conferences! We had our team at two concurrent events — Staffing World in Denver and HR Tech in Las Vegas so we were kept quite busy!
The crowd at Staffing World was ready to re-engage and get back to business. The theme, Better together, Stronger ahead, rang true as the spirit of being together again in a live setting was exciting and uplifting. And a feeling of hope for the future was prevalent.
The conference kicked off with a keynote by Sekou Andrews – Getting to the Next, Next Level, in which he shared his thoughts on growth, creative leadership lessons and how to redefine your business to reach the "next level." This was followed by the Expo opening and Game Changers & Tech Talks.
Day two of the conference was highlighted with a keynote by Susan Salka, titled Leading in Precarious Times, Inspiring Our Most Defining Moments. She discussed moments of inspiration that grew out of pandemic challenges.
A series of Tech Talks began as well as Breakout Sessions, the first one being, 2021's Top Trending Technology Tools You Should Have in Your Tech Stack, with a round-up with the latest and greatest technology solutions. We're happy to say our very own DaXtra Search Nexus was featured.
In this session, challenges that HR professionals face were discussed and solutions were offered to meet and tackle the challenges.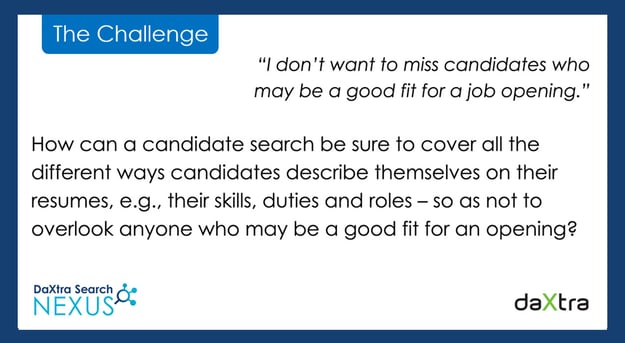 The Solution
DaXtra Search Nexus allows for more targeted candidate searches by:
intelligently categorizing and grouping terms based on context

analyzing your terms and suggesting synonyms

generating a "term cloud" of related terms based on relevance

allowing you to set the required experience and proficiency for each term
DaXtra Search Nexus focuses searches with more accuracy and allows you to view the most relevant candidates intelligently ranked by the context of their experience and skills.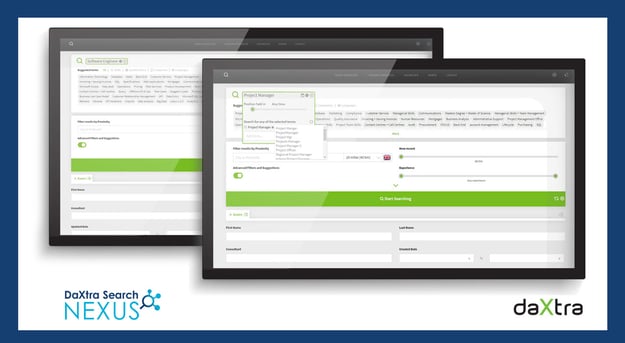 At the ASA convention and expo, the staffing community came together and made strategic connections to grow and prosper. Hopefully, some of the views and information shared in the keynotes, sessions or networking in the expo hall gave you the insight needed to make the right tech choices to optimize your operations and drive your business forward and upward.
We learned a great deal about the obstacles faced by staffing professionals and are here to discuss your challenges more in-depth and the solutions DaXtra can bring to help automate and streamline your processes.
If you missed the conference, the trending tech session or simply want to know more about DaXtra Search Nexus, or any of our solutions, contact our experts or sign up for a demo.
---
For takeaways from the other conference we attended, HR Technology Conference and Expo, read here.