In the wake of our software onboarding blog article, it makes sense to elaborate more on the subject of the benefits of ongoing software education.
You are enterprising and driven – pushing your company forward to stay competitive. You've researched and chosen the software that fleshes out your tech stack, giving your recruiters the edge to make faster hires. Tracking is sorted to determine the best ROI, and onboarding is a success.
Once software onboarding is complete, it's important not to let the crucial task of continued training and education take a back seat or become ignored. This can be a detrimental mistake. Not only for the software involved but for the success of your business.
The benefits of ongoing software training
There are many advantages of continued training but let's face it, the biggest benefit you look forward to is seeing your business flourish. That's inevitably why you invest in the software in the first place. Don't drop the ball before you realize success. Recruiting software has the promise of making jobs easier for recruiters by automating workflows, completing rote tasks so recruiters have more time to work one-on-one with candidates, and speeding up time-to-hire. This increased productivity will increase your ROI. The businesses that adopt recruitment automation software and have training and education programs in place are growing and prospering. Learn from those who have already made it and get on board.
Confidence
Other benefits of ongoing training leading to a better bottom line revolve around the software user — the recruiter. Individual recruiters may be used to doing things their way, but they want tools to help them make hires and they want to feel confident in using the software. They may be willing to change their ways and use the software if it makes life easier.
Education is the answer to this dilemma. The more tips and tricks they learn to make their jobs more efficient, the more open they are to embrace this technology. And many times, they're willing to share this knowledge. The benefits that come along with confidence are endless.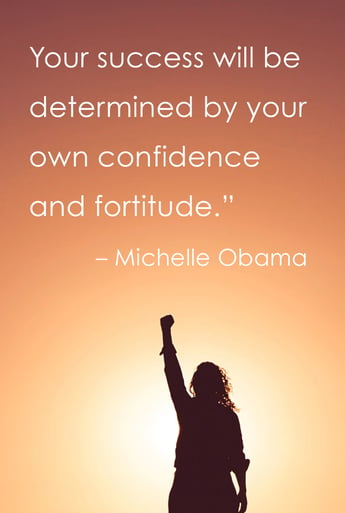 Some key benefits gained with confidence are:
A positive attitude

Better productivity

A feeling of value

Leadership qualities

Being your best under stress

Influencing others
Motivation
Along with confidence comes motivation. Each time a recruiter saves time sourcing a candidate, manages to automate a task, or hits their KPIs, they become more motivated.
The more highly motivated, the more energized they become. They set a bar and are challenged, in a good way, to outdo themselves.
Innovation
With this newfound confidence and motivation comes innovation. Recruiting professionals become comfortable with the software and begin to explore its capabilities. They begin to figure out things on their own, and they begin to share this knowledge. Such is with many technologies, there is often more than one way to do things. They find the best one that is most suited for them, and this helps their speed.
Then they start to ask questions. This is a breakthrough. This is a huge plus because with these questions, come innovation. "If the software can do X, can it do Y?" This is how an invention is born — through the wants and needs of a recruiter. If you're lucky enough to have a software company that's willing and ready to work with you to customize software, this can be an enormous bonus.
Positive attitudes and stability
When recruiters understand how a piece of software works and how it saves them time, they're likely to be more productive and have a more positive attitude towards their work. You have happy, satisfied employees resulting in reduced employee turnover. This all sounds like an idyllic scenario, but it can be achieved through planning and executing a successful training and education program.
To put things in perspective, Henry Ford, Founder of the Ford Motor Company said,
"The only thing worse than training your employees and having
them leave is not training them and having them stay."
Recruitment automation software can help your team get ahead of the competition and secure top talent in today's competitive labor market. But giving them the proper ongoing training to give them encouragement and the necessary tools to use the software is a must. Achieving increased efficiencies in processes that result in financial gain is the goal and can be a reality with a smart training and education program in place.
---
To read more on onboarding recruitment software, read — 5 steps for successful recruitment software onboarding