Recently DaXtra's co-founding director, Sergei Makhmodov, spoke with The Brief, an industry magazine for The Recruitment, Consulting and Staffing Association Australia & New Zealand (RCSA).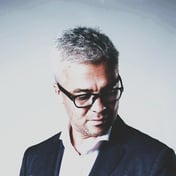 Topic of conversation and title of the article, "How AI is making life easier for recruiters," is discussed. This informative Q&A begins by hitting on the hot topic of how AI and machine learning are used with DaXtra solutions, specifically targeted for recruitment process automation.
Our linchpin solution, DaXtra Parser uses natural language processing, specifically semantics, in its CV parsing, to differentiate keywords and how they are used within text. This specific semantic function is important in CV analysis in ranking candidates because it aids in differentiating job titles, locations and skill level with near human accuracy. These time-saving functions are only now possible with the development of these branches of AI — machine learning and natural language processing.
The next question revolves around CV database management and searching over that data. With automation in the form of watchdogs, candidate ranking and shortlisting 'The days of spending long hours manually processing and coding candidates' CVs are long gone'. Data enrichment and updating candidate profiles are touched upon as a couple of productivity features of DaXtra Search. With this solution you are able to streamline searches over your own data with powerful relevancy, ranking and speed.
Other automated features of DaXtra products prove useful in updating and deduplicating candidate records with your candidate database. No one wants a database full of duplicate records and outdated material. Because of increased speed and accuracy in sourcing combined with searching over local databases, our clients are reporting dramatic differences in hiring practices since deploying DaXtra solutions.
Globally, DaXtra stands out as being the leader in parsing the most languages. This is critical, specifically in APAC, because of the sheer number of languages used. Through machine learning with human linguists at the helm, the accuracy of our CV parser only improves. As time goes on, our parser gets increasingly better in linguistics, as more data in various languages is processed.
The interview with Sergei concludes with the question on everyone's mind: is DaXtra set up to deal with the ever-shifting environment since the COVID-19 crisis? His answer is, this is an opportune time to invest in intelligent automation. This crisis has launched businesses to make the decision to choose automation in order to survive what will likely become an increasingly competitive market.
For the article in its entirety, please read here.
---
The Recruitment, Consulting and Staffing Association Australia & New Zealand (RCSA) is the peak body for the recruitment and staffing industry in Australia and New Zealand representing over 3,000 Corporate and Individual Members.