By M. Christine Watson, Marketing Director, DaXtra Technologies
There is no doubt the Coronavirus pandemic is one for the record books. This has been one of the most widespread disasters ever. Not only has it touched each corner of the world, but it has also affected each of us individually. It has reached across economy, health, education, politics and industry. And it has involved people and jobs like nothing we've seen before.
As bad as it is, with each tragedy – like war, recession, natural disaster – at the end of it all, there is a period of recovery. And this too, shall come. This pandemic has brought on scores of lost or frozen jobs, but when the recovery period hits, there will be a large pool of candidates and a boom of open jobs.
We've established that recovery is on the horizon. So, it's important for staffing professionals to use this time to prepare. Right now, some recruiters may be experiencing far fewer face-to-face interviews. And by far fewer, that could mean none. With self-isolation encouraged or required, these types of interviews have been canceled or postponed. Some have transformed into video interviews on Skype or Zoom.
Right now, we're all trying to work out just what is happening and what will happen, but the landscape changes daily or even hourly. You might be finding yourself with a little more time on your hands, so try to use this time wisely! While we wait for this crisis to come to a close, use your spare time to prepare for the boom. There are always administrative duties to catch upon.
Research and Organize
While you might not have a crystal ball, there are ways to anticipate the upcoming needs of clients. Formulate and execute an outreach campaign that might include the following:
What industries your clients specialize in?
Read all the news and articles you can about your clients' specialist field.
How is this pandemic affecting those industries?
Contact your clients to touch base with them by email or phone.
Ask how they are, on a personal level and on a business level.
Ask them how their business is being affected.
Are they experiencing layoffs or are they unexpectedly having to hire now?
Ask what they think will happen with their business when things calm down.
Do they expect to be hiring then?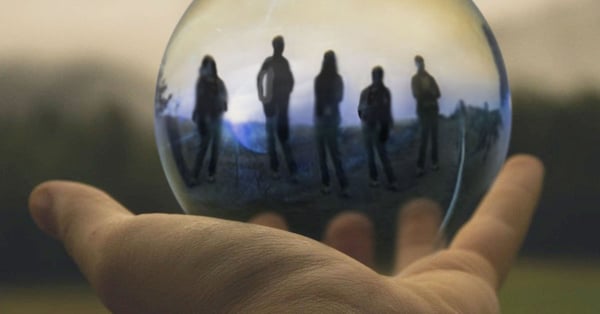 With the information you now have in your hands, you can begin to anticipate which candidates will be needed to fill positions now and in the boom. Identify any groups of candidates who might be in high demand in certain fields or industries. Each field or industry may have a different need.
Then, set about identifying candidates in your talent pool that match these criteria.
Embrace automation
One area that will be tremendously helpful when the boom hits is automation. Are any of your current tasks automated or could they be? Take this time to research, plan and invest in automation. Automated tasks can streamline menial tasks across all steps of the sourcing and hiring process helping staffing professionals concentrate on what they do best, assessing qualifications and characteristics of applicants to determine if they're the right fit for the role and the company.
If you already have automation in your business but don't currently use it, take advantage of this time to set it up and learn it. Automation can be the best tool in your tool belt, but you've got to use it to reap the benefits. Some people have challenges adapting automation, as they are creatures of habit and might do things the old way just because they are accustomed to it.
Take this time to learn about any recruitment automation tools you might have. Take advantage of any training offered. Training is often offered through the software provider itself. This could be live webinars, videos, manuals, online training courses or other resources. Right now, Bullhorn and some of their key partners like DaXtra, TextUs and CloudCall, are offering free training, software implementation and services you don't want to miss. If you haven't yet implemented any recruitment automation tools, now is the time to research and learn about the software out there. Automation could make your job easier and increase productivity while ultimately making your company money.
Lastly, focus on your talent pool. As part of anticipating and identifying candidates who will be needed in the impending boom, take a look at your talent pool. Do you need more X and Y candidates? Do you have a lot of Z candidates? Focus on the skills needed to fill anticipated openings. Build in the areas you lack. If you don't have candidates in the anticipated areas of need, use this time to find them ahead of the pack.
Seven key tasks to focus on right now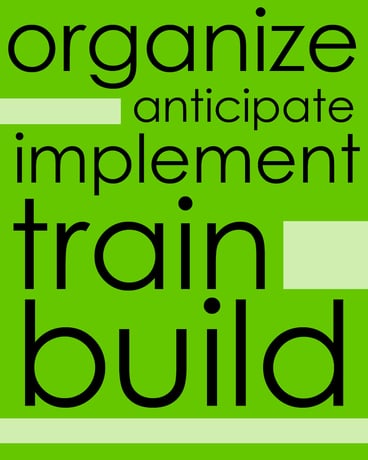 Organize
Anticipate current areas of need for clients
Anticipate areas of need for clients in the impending boom
Anticipate and identify candidates in need
of jobs
Implement automation
Train on automation software
Build your talent pool
Take advantage of any extra time you might have in this period of limbo, so you'll be prepared when the recovery boom hits. It might be hard to see it right now, but busy times are on the horizon. The future is still bright and will be full of candidates and open positions to fill.
---
To learn more about DaXtra Products and how they can automate and improve your recruitment processes, download this Product Overview.
To listen to Sergei Makhmodov's podcast with APSCo and his predictions for the future of technology and the aftermath of COVID-19, click here.