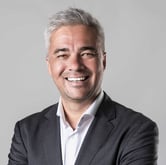 Today DaXtra's co-founding director, Sergei Makhmodov, spoke with HR in Asia, a leading online media publication covering human resources news, trends, interviews, and events articles across Asia. You can read the full article here.
He brings his expert industry knowledge to some of the most pressing questions around the future of employment.
The role of technology and automation in recruitment
This informative Q&A begins by explaining how technology has helped change the workforce landscape, with AI playing a huge part in how businesses recruit their talent and how job seekers can benefit from this system.
Makhmodov goes on to explain that the evolution of recruitment technology which brought pioneering automation concepts like job multiposting and NLP resume parsing made recruiters' lives significantly easier. Yet, at the same time, this change introduced new challenges such as increased competition among recruiters and the need for more robust technology to deal with the ever-increasing tidal waves of digital data. This paved the way to a number of technological innovations such as cloud-based software services, search aggregators, intelligent matching, automated reference checking, etc. The technological changes and enhancements brought new opportunities for growth and further consolidation and acquisitions within the staffing sector.
The interview covers the following topics:
how to save time using technology
automation and unconscious bias
candidate data
the role of chatbots
the importance of candidate and employee experience

the balance between technology and human interaction in the hiring process.
For the article in its entirety, please read here