RICHMOND, VA, May 22, 2020 — DaXtra Technologies, leading provider of recruitment process automation, announced today, a new integration with Medworking and their family of job boards; Radworking.com, Hospitalistworking.com and Cardioworking.com.
The partnership with Medworking is the latest in the ever-growing number of job board integrations DaXtra offers. This timely partnership connects healthcare sourcers directly to one of the most trusted medical job boards in the industry.
The Medworking job boards are great resources for hiring quality healthcare talent in this time when top-notch medical workers are in high demand. Offering solutions for every medical specialty, Medworking's focus on job content and fresh candidates attracts professionals in Primary Care, Family Practice, Internal Medicine, Emergency Medicine and subspecialties, including, Psychiatry, OBGYN, among others.
Kenneth Gould, CEO of Medworking.com said, "
The partnership with DaXtra provides an effective talent acquisition platform to our clients. It's a simple and effective combination using Medworking's platform and DaXtra's matching technology."
By leveraging the power of natural language processing technology, DaXtra provides the best sourcing tool available to search over job boards like Medworking. DaXtra's solutions including high accuracy, multilingual resume and job parsing, semantic search, matching and aggregation technology, can be integrated within virtually any ATS or CRM. DaXtra's extensive medical skills taxonomie
s coupled with Medworking's ability to find quality permanent and locums positions will help employers find the best medical candidates faster.
"Posting healthcare jobs and sourcing medical professionals at this time is critical. We're happy to be partnering with Medworking to be able to offer healthcare industry recruiters more targeted candidates from which to choose,"
said Angela Cambra, Senior Enterprise Account Manager at DaXtra.
The value the Medworking job board family brings is especially significant in the current crisis. This partnership is an important step in assuring medical positions are filled quickly, with the best candidates out there in order to fulfill the needs of hospitals, clinics and labs.
---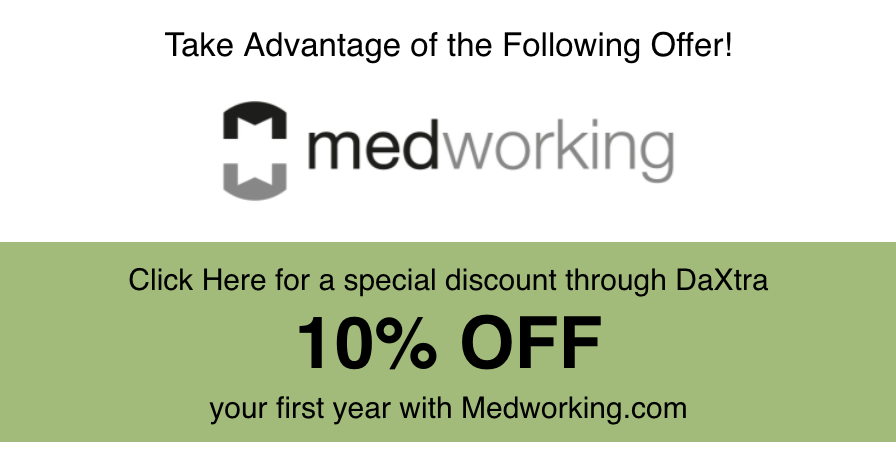 ---
About DaXtra Technologies
DaXtra Technologies is a world leading specialist in high accuracy multilingual resume and job parsing, as well as semantic search, matching and aggregation technologies.
Since 2002, DaXtra has been at the forefront of innovative recruitment process automation solutions. We support clients globally via offices across Europe, USA and APAC, supporting 2,500+ loyal clients who collectively process in excess of 100 million resumes each month. With 400+ ATS/CRM integrations available and the ability to parse documents in more than 40 languages, DaXtra is the software of choice for many multinational organizations, job boards, software vendors and recruitment firms.
---
About Medworking
In 1997, beginning with radiology, Medworking launched the first in a series of effective niche job boards to help healthcare providers find quality permanent and locums positions that are offered by staffing agencies and employers. Over two decades Medworking has continued to grow with products that clients and candidates expect.
Trusted to provide exceptional value without a conflict of interest, Medworking offers the best selection of opportunities. Whether in human resources or a recruiter, they promise to be the most effective job board ever used.
Their family of job boards includes: Medworking.com, Radworking.com, Hospitalistworking.com, Cardioworking.com