Conduct searches that run overnight, delivering fresh candidates to your inbox each morning
Candidate searches that run overnight while you're sleeping? Too good to be true? This is an actual feature in DaXtra Search Nexus and it's called a Watchdog.
What is a Watchdog?
A DaXtra Watchdog is best described as a search agent that allows candidate searches to run overnight, delivering the newest matching candidates directly to your email inbox. It's especially useful when you have a certain kind of candidate or skill you are always searching for. Perfect for large requisitions looking for the same or similar type of position. Ideal for specialized/niche staffing agencies as well.
They also come in handy when you have a hot or unique job requisition and want to be made aware when a new candidate filling the criteria has come on the market.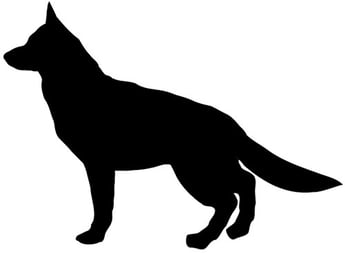 The benefit of Watchdogs
Watchdogs are a huge time saver and will keep you current on new candidates that qualify for that hot or regularly requested skill.
You create Watchdog criteria only once and the DaXtra Watchdog will run that search for you nightly across all your selected sources. The search results are delivered directly to your email inbox, and are in DaXtra Search Nexus, ready for you to review and add to your database, shortlist, tearsheet or hotlist.
The emails you receive provide you with candidate names and brief information on each. You can then view these candidates within DaXtra Search Nexus by going to "Saved Searches" and "Watchdogs." From there click the view icon to see the list.
All the candidates that meet your designated criteria will be there along with the new additions at the top. Despite their ranking, the newer candidates will appear first, so you can find them easily. You're still able to see where they fall in rank with the ranking number provided.
This time-saving, automated efficiency keeps you current as to who the new candidates are. And it does this without you having to manually run searches yourself.
Our US VP of Operations, Colleen Barraclough, commented on Watchdogs, "One pain pointrecruiters face is efficiency in candidate searches. DaXtra Search Nexus saves searches so you don't have to build them from scratch each time. Watchdogs help by constantly watching for certain candidate profiles recruiters are looking for and directly delivering found profiles to an email inbox. The saved time allows recruiters to focus on calling and interviewing candidates."
The great news is, you can set up and have running as many of these Watchdogs as you desire.
You can also configure your Watchdogs to automatically load the top 50 candidates into your ATS. The most relevant candidates are preloaded to the system as soon as they are discovered by any activated Watchdog, and therefore impose zero wait time for the user to view them by autoloading in the background. This function builds your database and maximizes your job board views so you get the most from your job board marketing spend.
The dream of finding candidates while you sleep is no longer a fantasy! Get fresh candidates delivered directly to you every morning. For more details and to see how this time-saving feature of DaXtra Search Nexus works, sign up here.