On Thursday 26th March Adrian Farthing, Enterprise Sales Executive at DaXtra will join Gordon Webb, Sales Director at idibu, for a 30-minute webinar.
Even if you're working from home, you can keep in touch with industry partners and learn about the solutions available. Let's make the most of this time tucked away from the office to reflect on how we could improve the way our companies work and be more efficient.
During the 30-minute webinar, Adrian and Gordon will discuss how DaXtra and idibu can contribute to a powerful tech stack.
They will cover topics including:
- Why your recruiters aren't sourcing candidates from your database
- How to achieve and measure ROI from your candidate attraction strategy
- How automation can make your recruiters more productive and enable them to spend more time on high value tasks

Register now to find out more!

What do we do?
DaXtra offers you a competitive edge in finding the very best talent online and in your database, through multilingual CV parsing, search & match.
Idibu enables you to multi-post your jobs to all your job-boards, LinkedIn, Facebook, Twitter and Indeed, to produce a constant pipeline of fresh talent delivered straight back into your recruitment software.
Speakers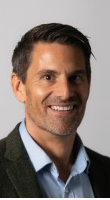 Adrian Farthing, Enterprise Sales Executive at DaXtra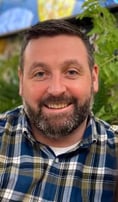 Gordon Webb, UK Sales Director at idibu