Moving into the year ahead is full of excitement for us as a recruitment automation tech company. 2022 marks a milestone for DaXtra as this year we tick off two decades in the recruitment automation industry.
We have not lost focus on our original vision of wanting to be the preeminent global supplier of intelligent recruitment solutions. And our mission of making recruitment systems better is steadily being attained as we continue to make improvements to the systems we're integrated with.
Our business had grown to include a majority of the Big Five tech companies, numerous major and minor players in the staffing industry, many of the top Fortune 500 companies and a wide variety of industry partners globally.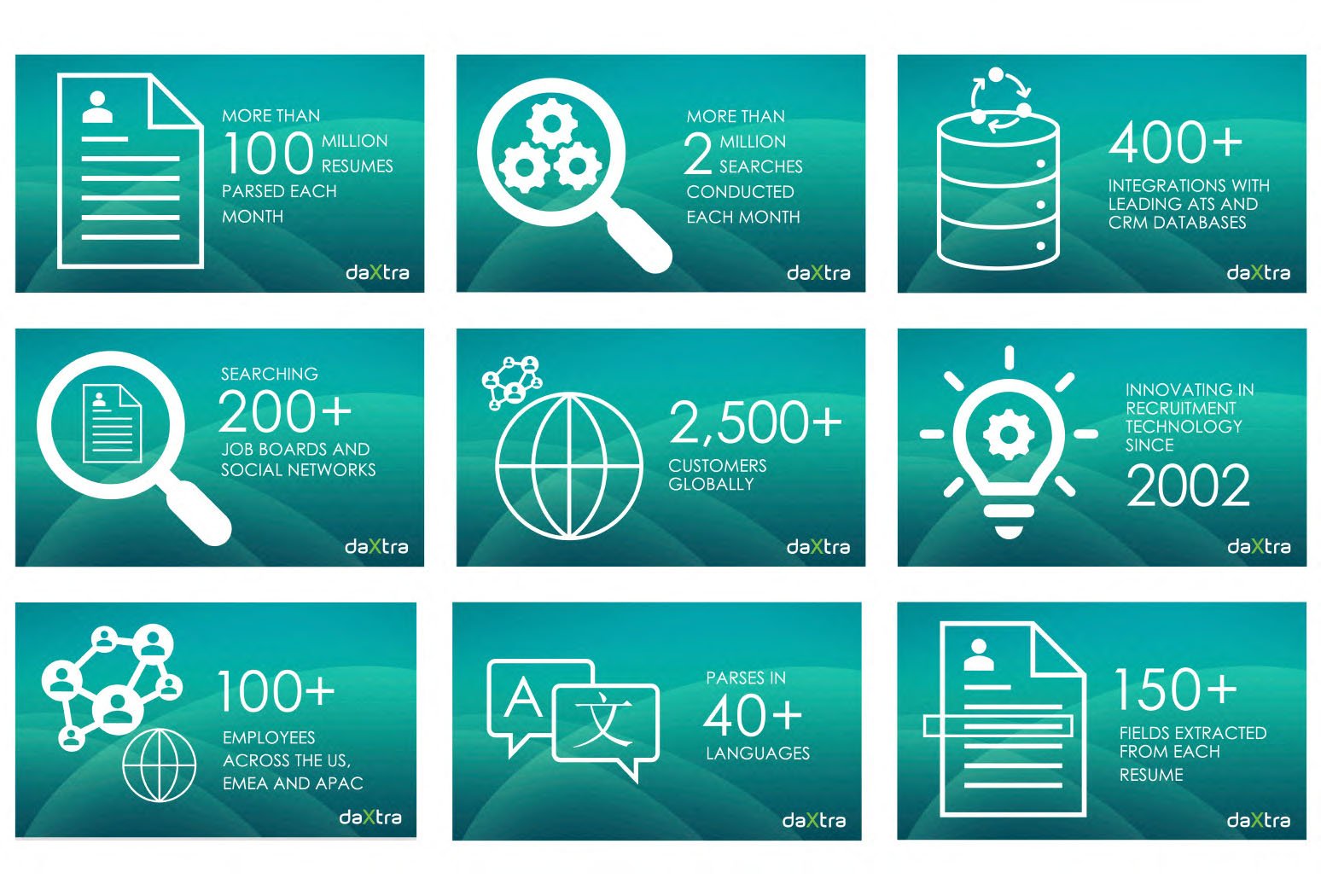 The past couple of years have been tough for many but our recruiting products and services have been there to help automate processes so that businesses can maintain best hiring practices with leaner staff. These products along with top-notch customer service have helped many work through the challenges the pandemic and the economy have brought.
As a company that strives to be on the cutting edge of innovation, we've maintained and even upped the pace through challenging times and have continued to innovate and grow.
Growth
Along with market leadership, our global footprint has grown. In recent years we've continued to expand to support our customer base and even through the pandemic, we opened offices in Canada and Singapore. Serving over 2,500 customers globally, with strategic offices across the Americas, EMEA and APAC, we've continued to add a multitude of new customers, large and small. Our growing customer base has also continued to add additional Daxtra products and services as they are developed, demonstrating the continued trust and commitment to growing with Daxtra solutions.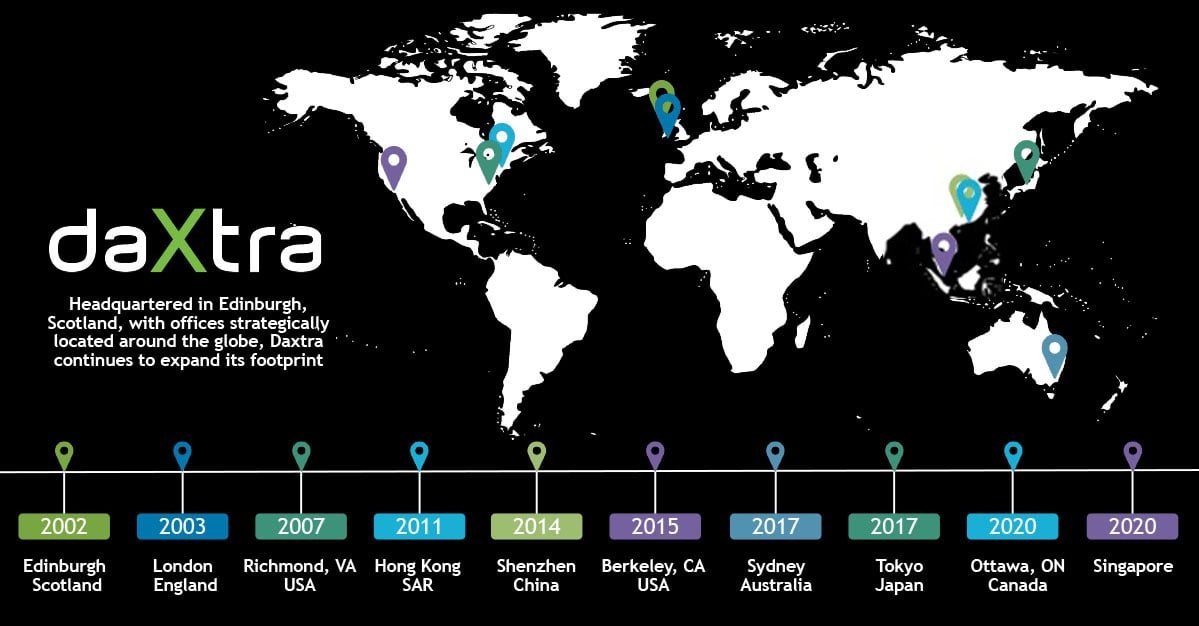 Our dedication to invaluable partnerships has expanded as we continue to branch out and forge new integration relationships between a wide variety of CRM and ATS, job boards and tech stack partners. Our goal is to make it easier for customers to build tech stacks integrating the best and brightest options on the market.
It shouldn't go without mentioning that along with our geographical global presence is the wide diversity of our employees at DaXtra. As well as having some of the most brilliant minds, we're also lucky to benefit from a team that brings experience from a diverse range of backgrounds. With this, we're able to incorporate many different perspectives into solving problems. None of the strides DaXtra has made could be possible without our people.
Our employees have been absolute Rock Stars during the pandemic with its lockdowns, remote work and all of the challenges that have arisen with this crisis. They are what makes things tick and evolve bringing excitement and creativity to our mission.
Innovation
Constant product innovations by the great minds at Daxtra and our hard-working, dedicated teams continue to keep our solutions amongst the very best on the market. Listening to feedback from customers and prospects we've taken what they want from a recruitment solution and made it a reality.
Spun from early studies in machine learning and computational linguistics, our CV, resume and job parsing accuracy can't be touched. With hundreds of millions of CVs and resumes parsed each month, our machine learning grows by the day and constantly works to make our parsing more accurate.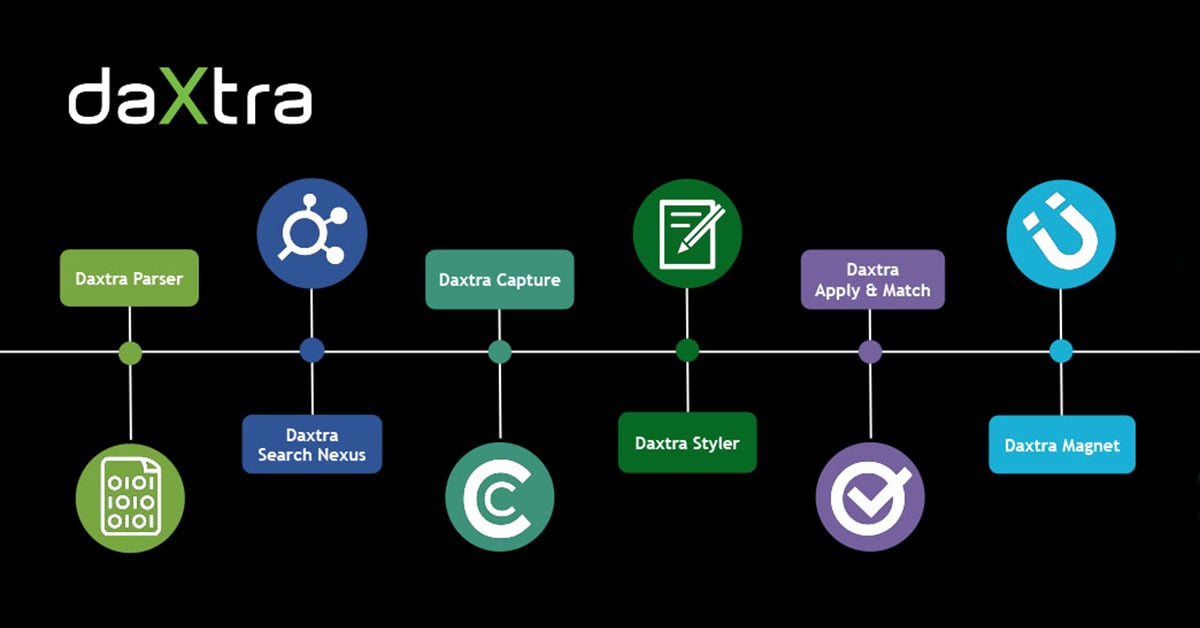 The recent additions to our suite of products include the popular Daxtra Search Nexus which has proven to be a game-changer in sourcing. Its contextual categorizations with term cloud, synonym suggestions, term expansion and term proficiency help make your candidate search results even more precise. It allows you to source the most relevant candidates quickly and easily, saving you time, money and effort. Search Nexus gives you even more competitive advantage, allowing you to search with unmatched accuracy to find the best candidates.
Because it intelligently ranks candidates by relevance and machine learns from your data, it helps you pinpoint the best candidates making each search more precise. This not only finds the best candidates for the job but reduces time to hire.
Our new tech to remove unconscious bias is also becoming increasingly indispensable. With the demand to hire a more diverse workforce some of the technology behind our resume redacting and styling tool, has spun off into a component that can now be integrated into your system. This component works to help remove criteria that can influence biased decisions. It redacts information on CVs and resumes that could identify a candidates' nationality, gender, race and age. Redacting this information at the very important initial stage of sourcing and screening candidates helps you make decisions based on skill and qualifications, unclouded by unconscious bias. Popular with some of our Fortune 500 companies that have strong DE&I initiatives this tool is proving invaluable in the sourcing stage of the hiring process.
And the best thing yet is that our research and development team continually assesses and improves upon all of our technology so that like lightbulbs being lit, transformations and new ideas are a constant.
Market trends
With the pandemic, the numbers of recruiting staff have been reduced, yet the number of people reentering the workforce is growing. This means more talent entering the cycle of being sourced and hired with fewer recruiters to do the work. Having Daxtra's automated solutions at your disposal helps staff be more productive and efficient, alleviating part of the workload by accomplishing the rote or menial tasks,
In an unpredictable market of mergers and acquisitions, we've held our ground and have remained a solid, privately held company that prides itself for our ongoing innovation, growth and top-notch service.
We plan on continued growth and innovation providing you with the best sourcing tools and services available. If you're curious about what our future roadmap includes, reach out to one of our team to set up a demo of our products.
---
About Daxtra
Daxtra was among the first companies to develop the kind of automated intelligent recruitment software that uses Natural Language Processing to read and understand the text of a CV or resume. This technology has greatly improved the efficiency in the recruitment industry by speeding processes and reducing time to hire. From high-volume CV, resume and job parsing, data management, semantic search and match technology and aggregation to streamlining daily recruitment sourcing operations and workflows, Daxtra's portfolio of recruitment solutions helps you manage all aspects of the sourcing process. Clients worldwide including a majority of the Big Five Tech companies, rely on our cloud-based software to increase efficiency, reduce costs and improve speed to hire.
Headquartered in Edinburgh, Scotland, Daxtra has offices located across the United Kingdom, United States, Hong Kong, China, Japan, Australia and Canada. To learn more about Daxtra, visit www.daxtra.com or connect with us on LinkedIn, Facebook and Twitter.