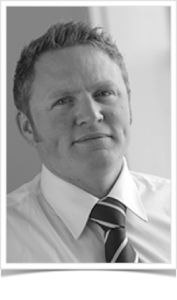 DaXtra Technologies, the leader in intelligent recruitment solutions, is pleased to announce that Toby Conibear has joined the team as Chief Commercial Officer. With more than 20 years' experience in operations, account management and sales, Toby is sure to provide DaXtra Technologies with remarkable guidance and success.
"We know Toby to be strategic and proactive within the industry and are confident the DaXtra products and services will continue to be a tremendous success under his leadership" Steve Finch, CTO DaXtra Technologies said.
Before joining Daxtra, Toby was Group Chief Revenue Officer of Bond International Software. His strong passion for software and emerging technologies has enabled him to lead change within the industry. Over the course of his career he has worked with many of the world's leading staffing organisations specialising in large scale multinational deployments. With a proven track record of creating high performing sales environments with matching results in sometimes difficult economic conditions, Toby is also an experienced people manager with strong motivational and leadership skills.
This year has brought much growth to DaXtra with new appointments globally in APAC, the UK, the US and Australia. With this expansion, we at DaXtra hope to better serve and meet the needs of our customers, locally as well as globally, with the best and brightest additions. 2017 is shaping up to be a stellar year of development!