DaXtra is happy to be supporting the 2018 CAMRA Scottish Real Ale Festival (SRAF2018), an event local to our headquarters in Edinburgh. The event will be showcasing the best real ales from Scotland's breweries, as well as a selection from Northern Ireland - there should be over 170 ales available for attendees to try.
The Scottish Real Ale Festival is entirely organised and staffed by volunteer CAMRA members throughout Scotland. CAMRA (the Campaign for Real Ale) has over 188,000 members around the world and has been campaigning for 45 years to have good quality real ale from breweries and thriving pubs in every local community.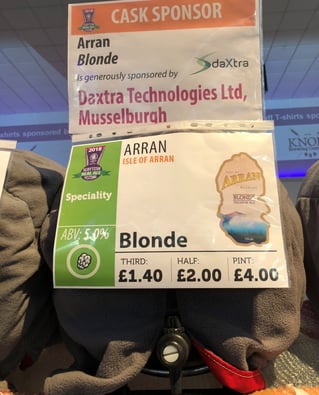 DaXtra is sponsoring a cask of Arran Blonde, an award-winning beer from the Arran Brewery - a microbrewery based on the beautiful Isle of Arran in the Firth of Clyde in Scotland. Arran Blonde is brewed from all natural ingredients and is free of artificial additives or preservatives. It has a delicate floral hoppy aroma and a subtle well-balanced finish.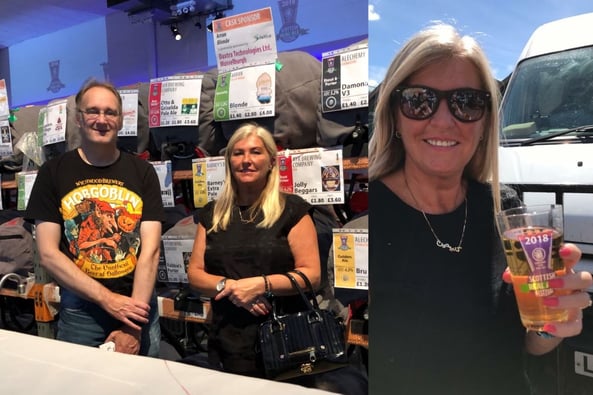 We sent a couple of the DaXtra team to the Festival as it opens today to check on our sponsored cask. The verdict - excellent!
The Scottish Real Ale Festival 2018 runs from Thursday 5th to Saturday 7th July at the Edinburgh Corn Exchange.
Get in touch for more information about our products and how our intelligent automated solutions can improve your business.