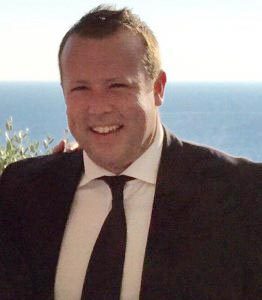 By Sergei Makhmodov, CEO DaXtra Technologies Asia, @SergeiMHK
It's official: DaXtra Technologies is delighted to announce the recent opening of our Australia office, right in the heart of Sydney's central business district. We're just a stone's throw from St. Mary's Cathedral, the State Theatre, and Town Hall, among other major landmarks.
Even better is that Chris Morrison – a mover and shaker in the recruitment technology business – has decided to grab the steering wheel and take up the role of our Regional Director in Australia. Previously Chris was the APAC Business Development Manager for Broadbean Technology, and before that a Senior Partner at Lincoln HR. Welcome Chris!
So why Australia? And why now? Isn't China a better opportunity? Or India? Well, that may be the conventional wisdom, or the message you see in the media, but it's not necessarily true.
The fact remains that Australia's economy is undergoing a significant transformation – and that transformation is driving the rapid evolution of the country's job market. This evolution is creating new opportunities for professionals, and naturally by extension, those of us in the recruitment and recruitment tech sectors.
Australia is shifting away from a natural resources-driven economy toward an economy supported by a wider range of sectors and services, including tourism, education, and entrepreneurialism – especially in the tech sector.
According to a recent commentary in The Australian, between February 2000 and February 2017 most job growth in Australia was in the following sectors: Healthcare and social assistance (up 730,000 jobs), professional services (up 440,000), education (up 330,000) and construction (up 410,000). At the same time, part-time placements are rising as employees demand more flexible arrangements, with part-time work accounting for 32 percent of the workforce as of February, compared to 26 percent in 2000.
This shift accompanies a recent decrease in appetite for natural resources in China, Australia's largest export market. China is no longer buying such massive volumes of copper, coal and iron ore from Australia, because Asia's giant is also undergoing a transformation as it tries to evolve from an investment and infrastructure-based growth model, to one driven by domestic consumption. This difficult transformation is also accompanied by a macroeconomic slowdown.
All this means that many Australian employees will be learning new skills - either by choice or necessity - to fit into the new landscape. Also, with Australia's population projected to double to 46 million by 2075, according to the Australian Bureau of Statistics, many more professionals will be searching for jobs.
At the same time, Australia is the unsung hero of the Asia growth story. China and India may boast more eye-popping GDP figures. But Australia is home to a stable political climate and a transparent regulatory regime, giving investors a greater degree of comfort and predictability compared to the region's less developed markets. That means many more businesses, and professionals, will be exploring the opportunities there in the years ahead.
Finally, Australia is a major revenue contributor to DaXtra – accounting for nearly 40 percent of our APAC business. Thanks to the strength of our relationships in the local market, we've managed to grow this business from our Asia base in Hong Kong over the past few years. Now, the time has come to put our feet firmly on the ground, and make a greater commitment and contribution to the local economy.