What is Semantic Search?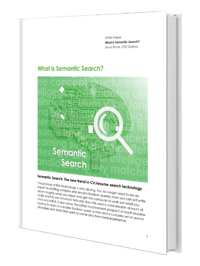 How is semantic search making an impact on the recruiting industry and why does it matter? This DaXtra white paper will clue you in on the intricacies behind the scenes of semantic search and why it's becoming more of a popular option when searching for qualified job candidates.
What is the history of candidate search?
Why is manually coding candidates no longer a viable option?
How does semantic search determine the meaning of words?
To download What is Semantic Search? please complete this short form.