Powerful search and match technology
Source the best candidates quickly and easily
Our powerful and intelligent searching tool enables you to get the best candidates in front of your clients faster than ever before.
Unlock the value in your database – find candidates however they have been coded
Powerful job matching uses natural language processing to understand the context of job descriptions and resumes
Intuitive search interface that automatically builds complex Boolean queries means new hires can start generating revenue faster.
Search multiple in-house and online talent communities simultaneously – filtering and sorting recruitment resume data down to the most relevant shortlist.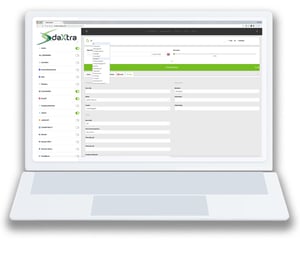 DaXtra Search:
Searches and matches: over resumes and database fields using machine learning and AI technology
Ranks: dynamically refines results using natural language ranking and categorization tools
Shortlists: single action shortlisting to jobs or candidate lists in your database
Tracks Source and Ownership: tracks and records the sourcing of online profiles.
Bring extra efficiencies to your recruiters with a simple and intuitive way of sourcing relevant candidates, facilitating shortlisting directly onto your recruitment database.
Want to discover how our portfolio of automated solutions can transform your recruitment workflow?
Download our product overview to learn more about all our products or complete the form to request more information from one of our experts.