DaXtra and itris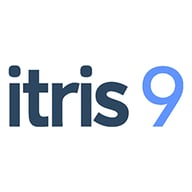 Take your itris CRM to the next level by combining it with DaXtra's powerful recruitment technology
itris 9 provides DaXtra parsing, state of the art dashboards and powerful process automation as standard. With an increasing demand for security and flexibility, its unique hybrid cloud technology gives recruiters confidence in accessing their data securely from anywhere. DaXtra Parser seamlessly works in the background of your itris CRM to enhance capabilities and make your database more robust.
Find out how adding these DaXtra solutions to itris 9 can further increase your competitive advantage.
DaXtra Search quickly finds the most relevant candidates using natural language and semantic search technology — aggregating across multiple

in-house and online talent communities without ever leaving your itris database.

DaXtra Capture uses AI and machine learning to act as your company's robotic

administrator — automatically loading candidate data from multiple sources and anonymis

ing and rebranding CVs to put you ahead of the game.

DaXtra Styler automatically applies branding and styling to CVs. An add-on to DaX

tra Capture, DaXtra Styler automates production of formatted CVs and resumes.
About itris
itris provides market-leading recruitment software to a variety of businesses around the world. Their passion and extensive knowledge of the industry has shaped the way they develop innovative products and deliver high-quality customer experience. With clients ranging from small, independent agencies to large, corporate companies in various industries, they cover many types of recruitment and talent resourcing.
After being rebuilt from scratch with a focus on user experience and only being released in August 2020, their new product, itris 9, has already made a big impact on the recruitment industry.