Make Bullhorn even better with Daxtra
Take your Bullhorn experience to the next level with Daxtra's intelligent automation and AI search and match technology. Directly integrating into Bullhorn, our powerful resourcing tools and fully automated workflow solutions will increase your competitive advantage.
---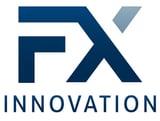 "Our competition will call and ask what we're doing because we fill open positions faster than others. Implementing Daxtra has been a game-changer in time-to-fill." Maude Boivin, Vice-President Consulting at FX Innovation, who reduced spend per placement by 30% after implementing Daxtra.
We've been a Bullhorn Marketplace partner since 2010. Since then we've been helping Bullhorn customers solve challenges in the recruitment process, such as finding the best candidates quickly and reducing the time their recruiters spend on admin tasks. How can our technology help you?
Intelligent automation
Automatically load incoming resumes into Bullhorn with Daxtra Capture

Create new records with rich, structured data

Update and deduplicate existing records

Build a database of clean data to power your further automation tools, such as Bullhorn Automation

---

"With Daxtra Capture, we're now capturing candidates that we were missing before. By building out our database over time, the number of placements coming from within our existing database has increased from about 10-15% historically to now 30-40%, and our time to client submittal has been cut in half." Sarah Byrd, Sr. Executive Recruiter & Account Manager at Kester Search Group
AI search and match
Quickly find the best candidates using natural language technology with Daxtra Search Nexus
Search across Bullhorn and online talent communities, without leaving your Bullhorn database
Match candidates to jobs based on the context of their experience and skills
View the best candidates first with results intelligently ranked by context
---

"Daxtra Search is absolutely superb in terms of speed, accuracy and value for money. It helps us save time by identifying the best candidates quicker than our competitors." Brian Cunningham, Managing Director at Allen Recruitment Consulting
Resume formatting
Save time by automating production of branded resumes with Daxtra Styler
Automatically brand and format resumes in your house style
Anonymize resumes by redacting candidate personal information
---

"Every resume that is automatically formatted and branded saves at least 10-15 minutes of recruiter time. Multiply that with the hundreds of resumes that are formatted each week and you have substantial savings." Maude Boivin, Vice-President Consulting at FX Innovation
To discuss how Daxtra can add value to Bullhorn, complete the form, and we'll be in touch to learn more about your needs.

About Bullhorn
Bullhorn is the global leader in software for the recruitment industry. More than 10,000 companies rely on Bullhorn's cloud-based platform to power their recruitment processes from start to finish. Headquartered in Boston, with offices around the world, Bullhorn is founder-led and employs more than 950 people globally.