On 19th June, we'll be sponsoring the Recruitment Technology, Innovation & Social Media Showcase in London. We'll join UK Recruiter, a host of other recruitment software providers and recruitment industry experts for a day of networking with recruitment leaders.
It's going to be a packed day, with an opening keynote from Nanna Bergmann, Industry Manager at Google, on what Google can teach you about recruitment.
Attendees can then get an overview of all the solutions, with each supplier giving a two minute elevator pitch - allowing you to decide who you want to talk to in more detail later in the day. As well as DaXtra, you can hear from some of our partners and other supplies, including Actonomy, Bullhorn, CloudCall, Colleague, Erecruit, Logic Melon, Mercury xRM, Odro, Recruiting Gym, Volcanic and Wave.

In the afternoon we'll be showcasing our solutions in speed demos. Join us for a chance to see our market-leading parsing, automation and candidate search and match in the latest releases of DaXtra Search, DaXtra Capture, DaXtra Styler, DaXtra Magnet and Apply & Match.

Taking time out to organise and sit through even five product demos would normally take at least eight hours. At this event you can see what's available from the best recruitment software providers in just an afternoon.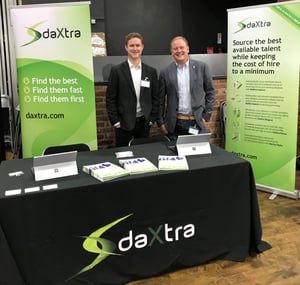 You can also earn from independent experts in small group workshops and get one-on-one tips from recruitment industry gurus.

The day closes with a keynote from the Recruitment & Employment Confederation's CEO Neil Carberry, on grasping the AI opportunity.

Stay ahead of your competition at the Recruitment Technology, Innovation & Social Media Showcase by learning about the latest recruitment tools and trends, to help you recruit more efficiently.
Register to attend or contact us for a special discount promo code.
Did you miss DaXtra on the RecTech Showdown last month? if so, you can catch it here.